Bounce House Rental Virginia Beach
Norfolk Bounce House Rental
Virginia Beach, Norfolk and Chesapeake Inflatable, Waterslide and Party Rentals.
Select a Date & Time, Bounce House & Reserve it!
Order-by-Date

Bounce Houses with Slide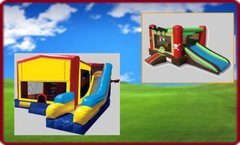 Bounce Houses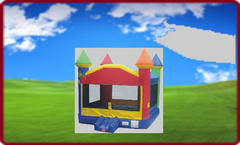 Princess Themed Bounce Houses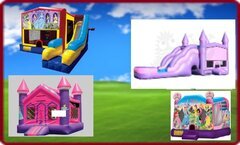 Kids Toddler Bounce Houses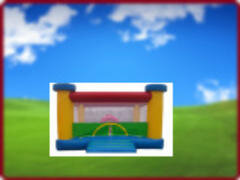 Obstacle Courses & Dry Slides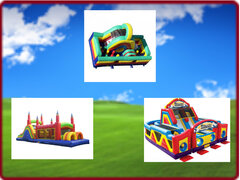 Waterslides, Water Bounce Houses and Waterslide Bounce House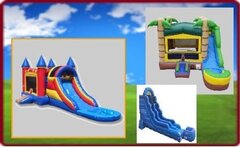 Inflatable Games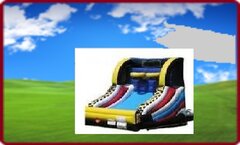 Concessions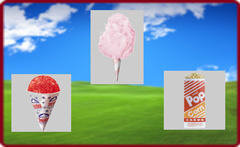 Carnival Style Games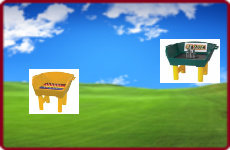 Yard Games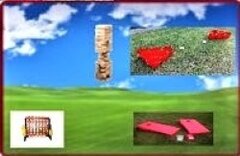 Tables, Chairs and Party Rental extras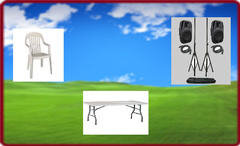 Bounce Hoppers Waterslide Rentals Virginia Beach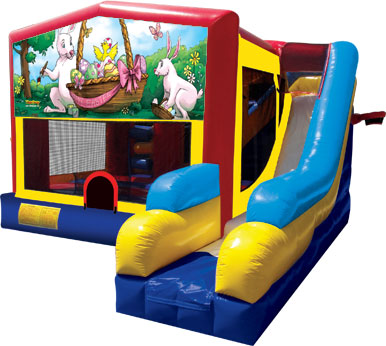 Easter Parties with a Bounce House
Easter is approaching, and you must have been planning to organize a party or social gathering at your place. It is indeed the best time to celebrate with your friends and family as the weather is also perfectly in sync with your happy mood. Organizing a party calls for certain essential considerations on part of the host. Most importantly, he or she must ensure that the party becomes as much happening for the children as it is for the adults. In fact, making your little guests happy and contented can give you a feeling fulfillment and satisfaction. Acquiring the assistance of a
bounce house,
Bounce Hoppers can prove to be your company to make the party, a treasure house of fun for all.
Book Now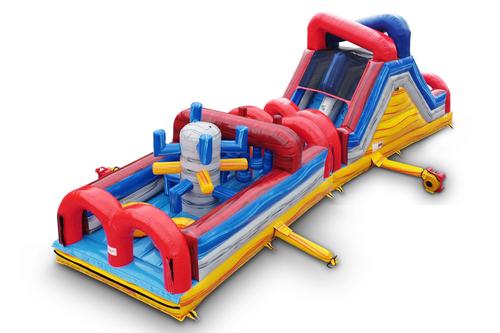 40 ft Obstacle Course
Race through this unique 40' Obstacle Course inflatable race course. This 2 person obstacle course is a fun and exiting race course for kids to adults of all ages. This is Bounce Hoppers Virgina Beach most popular
Obstacale Course
,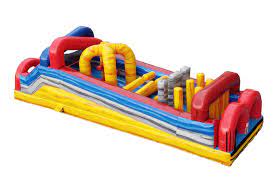 35 ft Incline Obstacle Course
Race through this unique 35' Inclined Sloped Obstacle Course inflatable race course.Two racers can play at a time as they race through 8 different elements.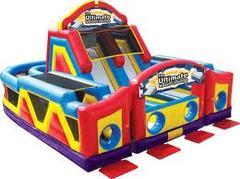 Ultimate Challenge Obstacle Course
The 3 pieces include: double Lane 18 ft slide that's 28 ft long with climb challenge steps and tunnel exits and (2) 34 ft L-shaped obstacle alleys that include a variety of pop-up, pop-out, log features, rock climb and slide. This is Bounce Hoppers in Virginia Beach and Norfolk's mots popular event rental item.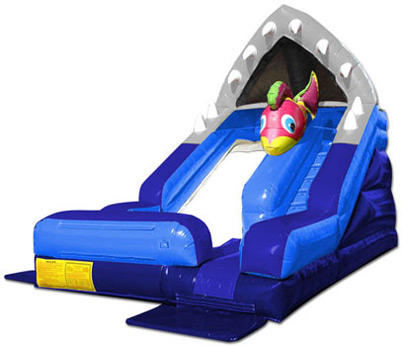 Shark Attack Wet slide
The Shark Attack Waterslide Slide and Splash from Bounce Hoppers in Virginia Beach is the perfect addition to any summer party, or to bring some sunshine to any celebration! The slide takes participants up a right-sided climb, to a roomy left-sided fast slide that puts riders in a puddle splash with a safety bumper wall. Don't plan a summer without one!.
Book a Water Slide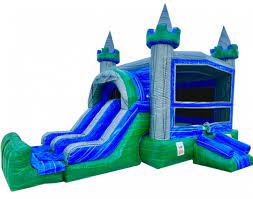 Coming Soon for 2023 Emerald Dual Lane Slide
The
Emerald Dual Lane Slide Bounce House
is the perfect inflatable for your event. The bright colors along with the dual slide make it fun for boys and girls. Within the palace walls there is a basketball hoop and a ladder that leads to the outside dual lane slide. Your children will happily jump, climb, shot hops and slide from Bounce Hoppers in Virginia Beach and Norfolk.
Reserve a Bounce House with Slide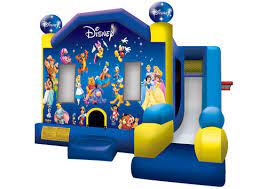 Disney Combo 7
This Disney Combo 7 bounce house offered by Bounce Hoppers Virginia Beach is the ultimate in inflatable fun! Hang out with the all of your favorite Disney characters at once! The large interior jumping area offers a basketball hoop and both log and pop-up obstacles with stairs lead to a convenient slide at the exit
Order the World Of Disney Combo 7
Bounce Hoppers Inflatables for Rent
Planning a perfect princess party can be stressful. Here at Bounce Hoppers, we take the guess work out of planning a perfect princess party. Bonce hoppers in Virgina Beach and Norfolk has a large selection of Princess themed bounce house and water slides if you are going for a Disney princess bounce house Bounce Hoppers has you covered; or if your not into princess, we offer Pink and Purple bounce houses.
Renting Bounce Houses & waterslides in Virginia Beach and Norfolk for over a decade.
Woman Owned and Veteran Operated
We offer military, teacher and 1st responder discounts text or call 7576894273. Thank you for all you do. Bounce Hoppers is family owned and its owner has been a teacher in Virginia Beach, Chesapeake and Norfolk for over 10 years and our Manager is retired Military severing for 26 years.
Rental Length and Additional hours
Rentals are for up to 6 Hours* (does not include delivery or pickup time) Same Day rental (7 to 12 hours or 8 pm) only 20% more. Party All Night Long for an additional $50 more. Pick up the next day before 10am.. More that 24 hour rentals are double. We normally delivery 1-3 hours prior to your event start time. Set up will take us about 30 minutes.
Cash and Electronic Funds Transfer
Water Bounce Houses and Waterslides Virginia Beach and Norfolk
Our Bounce Houses with waterslides are clean and sanitized, with either on time delivery or on pickup Bounce Hoppers has the best customer service in the business, all at an affordable, competitive prices. Bounce Hoppers awesome water bouncer house and waterslide rentals will put a smile on any child's face! If you are looking for a bounce house rental, waterslide rental, or a obstacle course rental for your children - we got it and more. A child's party isn't complete without a inflatable bounce house rental from Bounce Hoppers. If you rent one of our bounce houses or waterslides you can be certain the party will be amazing! Our water slide rentals are unlike the party rental products at any other company because we make sure that they look phenomenal for your event! We want you to have a successful party, and we believe that can begin with the most extravagant, high quality water slide rentals.
Water Bounce House Rentals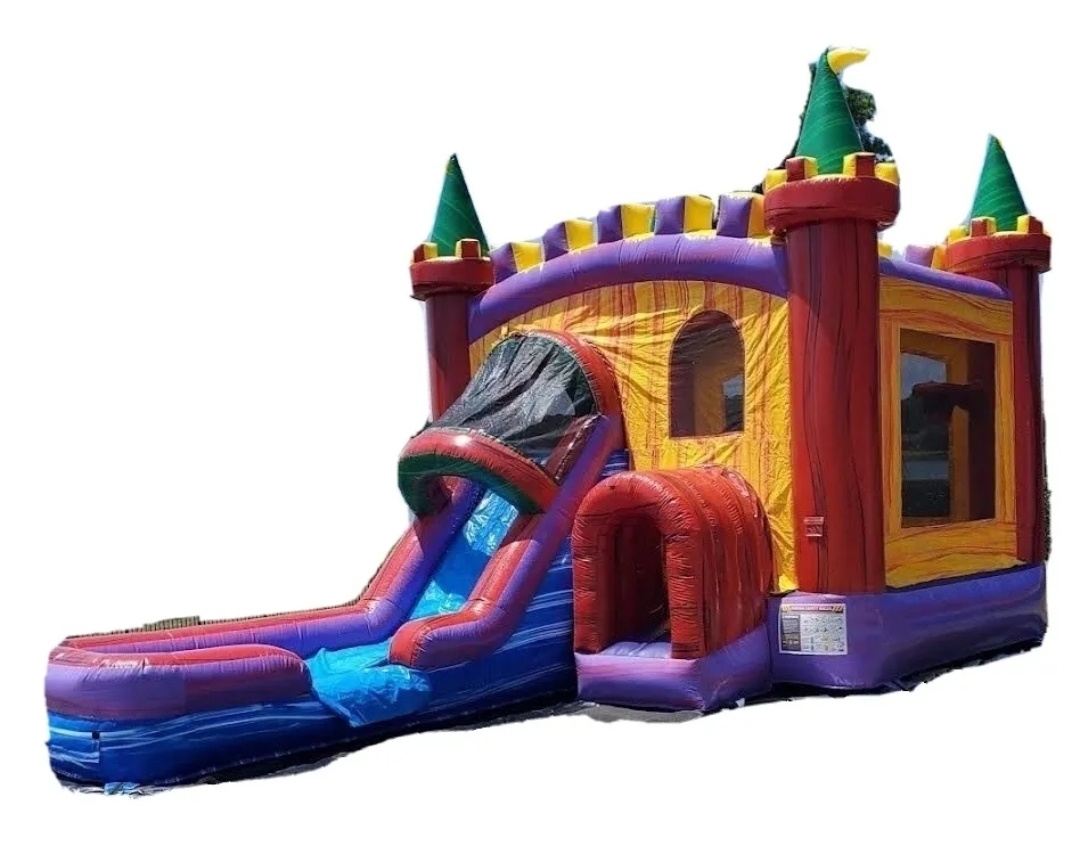 Bounce Hoppers has a great selection of selection of waterslide rentals. Our water bounce houses with slides for rent in Virginia Beach and Norfolk offer tons of fun. Bounce Hoppers has waterslide as well as water bounce house to rent. Some water slides have a pool at the bottom for added fun. Our Watersllide and water slide bounce house rentals are fun for all ages. We rent small water slides, giant water slides, slip- n- slide water slides, and water bounce houses with waterslides on them. If you looking for the coolest and the latest designs in water inflatables, you have come to the right place.. As the summer days drag on there is no reason not to rent a waterslide or water bounce house from Bounce Hoppers. For a new spin on a bounce bouse rental try our water bounce house waterslide combos. Your kids will get the fun of a bounce house and the thrill of a waterslide.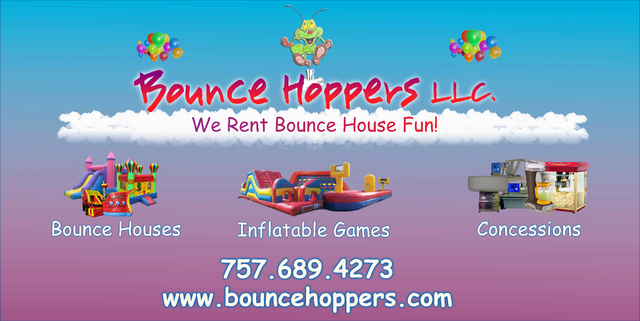 Celebrate at home with a bounce house or water slide party
Celebrating kids' birthday party is no less than a social event.
It heralds the new year of your little one's life. So, it has to be bigger and amazing than most of the other parties that are flashed across the social networking channels. You can achieve that quickly by setting up a bouncer house or water slide . Our bounce houses offer vibrant colors, creative designs, and freedom of movement for kids.. But, apart from these obvious reasons, there are many other factors also which make a bounce house the right choice for your party. Whether you plan an indoor or outdoor party, with the help of Bounce Hoppers, bounce house rentals company, you can get the entire setup done quickly. You don't have to bother about decorating other areas much because the bounce house or water slide will themselves be a large decoration. Most parents face a problem when it comes to the socializing part at the party. It feels challenging to divide time between the kids and guests. But, having a bounce house or water slide can solve your problem. While kids jump and bounce inside their dream castle bounce house, you can attend to your guests and relax.
Order a Bounce House For a Birthday
Bounce Hoppers
Bounce Hoppers is a family owned and operated party rental company. Kids love to jump and bounce on our bounce houses. It's a fun and healthy activity for your kids. Bounce Hoppers offers bounce house and waterslide party rentals in Virginia Beach, Norfolk and Chesapeake for birthdays, corporate parties, or any other event. We rent Bounce Houses, water slides, Interactive Games, obstacles courses, Snow Cones, Cotton Candy Machines and even have package deals. Bounce Hoppers offer fantastic options for birthday parties that include a bounce house and water slide combo rentals! Bounce Hoppers bounce house water slide combinations rentals provide the best of both worlds. Kids will get to slide down an exciting water slide and bounce around in a bounce house! What could be more fun than a bounce house with a cool waterslide at your party? With the right bounce house or water slide rental, you can turn your backyard into a party oasis. No need to rent a venue for your child's next birthday party, your backyard will become the hottest destination in town! The look on the children's faces when they see the giant, waterslide will make the whole event worth it! We are a one stop bounce house rental company delivering to Virginia Beach, Norfolk and Chesapeake. we offer the finest Bounce House Rentals in Virginia Beach, Chesapeake, and Norfolk. We also offer limited delivery to Moyock, NC.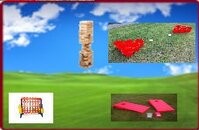 Lawn Game & Giant Game Rentals Virginia Beach and Norfolk
Lawn games are played outside on a lawn, most of the time in the backyard.
They tend to be very easy to play and have very simple rules that participants can learn as they play. They give people at an event or gathering something more to do, than just sit and talk, which can ease the tensions and bring the fun. The perfect addition to your Bounce House party. Book a Bounce Hoppers lawn game rental for your next party or special event! If you want to go big time and have a huge amount of fun then choose from Giant Jenga, Cornhole, Giant Connect 4. Giant Games, and much more! Perfect for weddings, backyard parties, special occasions, birthdays, and more. Check out our Yard and Giant games! Giant Games are definitely going to bring an enormous amount of fun. Giant Yard Pong is our newest addition, giant Yard Pong also known as Beer Pong or Patio Pong is a large outdoor pong game on steroids that is made for hours of fun that you can play anywhere. This game is designed for all ages to enjoy and can be played several different ways.. Its a great addition to your bounce house rental to keep the adults entertained.
Yard Game Rentals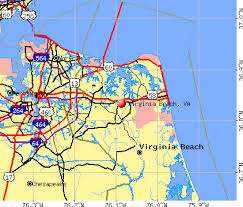 Hampton Roads Delivery Areas
Welcome to Bounce Hoppers delivering to Virginia Beach, Chesapeake and Norfolk. We are a small family owned and operate business located in Virginia Beach. Our delivery area includes all areas in Virginia Beach area such as Sandridge, Pungo, Oceanfront, Chesapeake Bay, Town Center, Bayside, Blackwater, Kempsville, Lynnhaven, Princess Anne, Great Neck, and Little Neck. We service all areas in Norfolk. In Chesapeake we focus on the following communities Great Bridge, Greenbrier, Indian River, South Norfolk, River crest, and S. Chesapeake. We are currently expanding our delivery area in Chesapeake and will begin to delivery to more areas.
One of my sons is our delivery/setup manager and loves making Tiktok videos. If you ever wondered what it is like to setup and go inside of a bounce house copy and paste this link
https://www.tiktok.com/@bouncehoppers