Bounce House Birthday Parties
Order-by-Date

Bounce Houses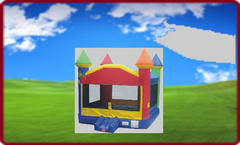 Bounce Houses with Slide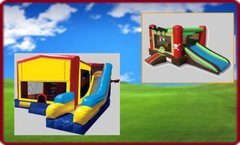 Princess Themed Bounce Houses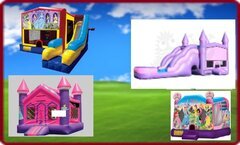 Obstacle Courses & Dry Slides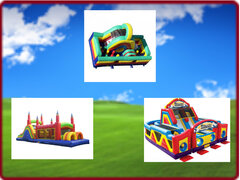 Inflatable Games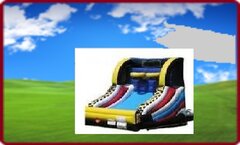 Kids Toddler Bounce Houses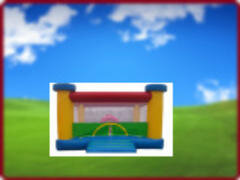 Waterslides, Water Bounce Houses and Waterslide Bounce House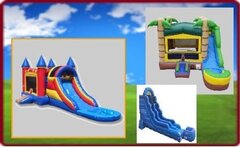 Tables, Chairs and Party Rental extras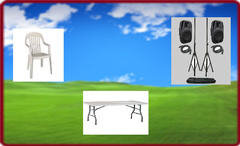 Yard Games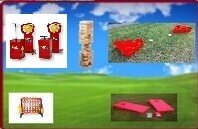 Carnival Style Games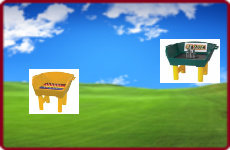 Large Event Planninmg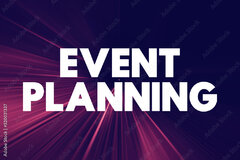 Planning a Bounce House Birthday party.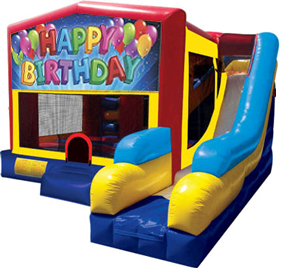 A few thoughts that must be taken care of while planning a bounce House birthday party.

Plan Early: A well planned bounce house birthday party is a successful birthday party. The same is the case with Bounce House Birthday parties. It would help if you had a plan in consideration a few weeks before the event. There are a vast number of options to choose from, and preplanning helps in avoiding confusion at the last hour. In order to get a better selection of Bounce Houses make the booking early.

Preparing Theme: Parents often are worried about the theme of the birthday party. Bounce houses take the stress out of picking a theme. The kids and the guests will love these colorful options bounce house offer, and you can let the cake and some simple deceration displays your childs theme. With a bounce house as the center peice you will have time to concentrate on other arrangements.

Addressing the Birthday Girl/Boy: You should ask for advice from your child regarding their birthday party. They can advise on the number of friends that would be present, whether it should be a waterslide party, what food must be present at the party, etc. Eventually, it is their special day, and to consider their words.

Consider the Bounce House: You must be aware of the actual Bounce House in use: While planning for a Bounce House themed birthday party, you should know about the bounce house options and must hold some knowledge about the actual bounce house. Bounce houses are available in a variety of shapes and sizes. Size can range from 10 feet to 80 feet long. In an average size bounce house, almost six ordinary kids can jump at one time. A neutral zone of at least 3 feet around the bounce house should be there for safety measures. You must be aware of what size and type of bounce house can fit in your backyard.

In conclusion, Bounce House birthday party planning tips can help in easing the stress of a hosting bounce house birthday party. For better understanding, you should contact Bounce Hoppers to achieve the maximum out of it. We have large selection of inflatable rentals, give us a call to book now! We offer amazing prices on inflatable rentals in Virginia Beach.